From the Desk of Matt Rhodes
Founder of Work1099
Dear Entrepreneur:
If you've been looking for a simple, lucrative way to earn extra income from your books, videos, articles, blog posts, licensed content...
Or even just by sharing your random thoughts...
Then listen up.
I've uncovered a brand new way for you to earn $20 or more in as little as 20 minutes. You don't have to have any experience, have a list, be a celebrity or even sell anything - you just have to be yourself.
(Actually, you don't even have to do that... You can use an alias, pen name or even a corporate name if you choose!)
This is all made possible by a brand new platform, and over the last few weeks I've become totally obsessed with it. I am not exaggerating when I say that I've spent day and night by posting on this platform, because each post I make is a mini-income stream.
Every time I post I earn anywhere from a few pennies to $20 or more, just by posting interesting, unique content! If you're in the business of licensing content (PLR) like I am, then you probably already have a trove of content sitting on your hard drive that you can use to profit.

If you have created products that have never sold…
If you have written books for Kindle or CreateSpace...
If you have produced videos for YouTube...
If you have ideas you've never executed…
If you have stories you've never told…
If you have experiences you can share with the world…
If you have photographs from places you've been…
If you have reviews you've written about products…
If you like to follow the news and share your view about it...
Or, if you just want to get paid to share your opinion on virtually any topic under the sun…
You Need To Use This Platform -
Now

.
You can earn $20.00, or even far more, from this rapidly growing community that pays you to post your unique content. Over 150,000 people have joined already and it's growing even faster by the day. What's even more amazing is that it's absolutely, completely free to join.
If you've been having trouble earning money online, this is what you've been looking for, because even posts with just one single image inside can earn not just $20...but literally $100's, even $1,000's per post. Just last night, before I went to bed, I spent 15 minutes writing a quick post that has already earned me over $100 and climbing...and these people don't even know my real name!
It sounds almost too good to be true, but I assure you, this opportunity is very, very real. Even better, it doesn't cost you a penny and you can start earning your first dollars immediately after joining...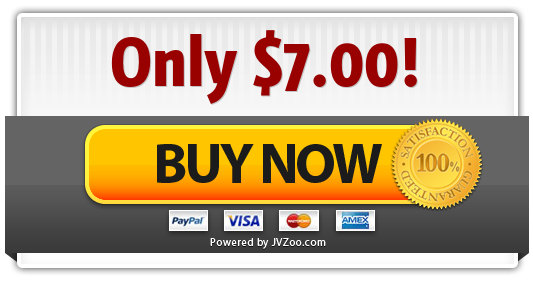 Yes...There
IS

A "Catch."
The problem is that it's truly a "Secret Club." Even if I gave you the password to get past the gate, you wouldn't know what to do or how it works once you're inside. You need someone to show you the ropes.

That's exactly why I've written a very brief 18 page (new v3.0 now 35 pages!) PDF report titled "How To Earn $20 or More In 20 Minutes." It reveals exactly where to signup for this new platform, how to use it, what type of content to post, how to cash out your earnings and much, much more.
While there is plenty of room for this community to grow, and a lot of cash to go around, this opportunity is so ripe that I want to make sure that my Work1099 Members are the first ones to take advantage.
If you're already a Work1099 Member, congratulations! This report is available for you in the member's area right now. Just click this link to login and download it now.
But Today's Your Lucky Day...
If you're not a Work1099 Member yet...good news!
You can join Work1099 today and get access to this report, plus 400 other money-making tutorials, for only $7. You'll get full access to everything we have inside the Work1099 Library, including instant access to "How To Earn $20 or More In 20 Minutes." After 30 days, if you decide to remain a member, you'll be grandfathered in at the lowest monthly rate of $29. [See what else you get inside Work1099]

But don't worry. If you decide that this brand new platform or Work1099 are not right for you, you can just let us know anytime within 30 days to cancel your order and get a full refund...
You're "Risking" Only $7 Today...
(Actually, The Only Risk Is Missing Out!)
You'll Love It - Or You Pay Absolutely Nothing.
Every Work1099 purchase is protected by our "Love It or Pay Nothing" 100% Money Back Guarantee. Read through the materials and put them to work. If you don't think it's worth every penny you paid (and them some), just e-mail us or submit a support ticket within 30 days and our team will issue a full refund.
Your purchase today is 100% protected by our 30-Day Money Back Guarantee. You love How To Earn $20 in 20 Minutes and everything else you get in our member's area or you pay nothing. It's that simple.
That's it for me. I'm getting back to work on this new platform.
Join Work1099 now to discover how to join this secret club and take advantage of this amazing opportunity. Click here right now to join for only $7 today. There's absolutely no risk to you today. I can't wait to show you what I've uncovered for you.
Make the smart decision: Join Work1099 to download "How To Earn $20 in 20 Minutes" for only $7 today.
All the best,
Matt Rhodes
Founder, Work1099
P.S. Thank you for reading. We know your time is valuable, and that you're going to get a lot of use out of this incredible new platform. We can't wait to hear how much your posts earn.
P.P.S. Anyone can use this, and it's not restricted to any topic. Yes, that means you. It doesn't take a genius to write a post that earns serious cash; you just need to know how to use the platform, then the rest takes care of itself.
Click the Add to Cart button now and I'll show you how it all works (but be sure to do it before your $7 discount price is gone):