Your FLASH SALE DISCOUNT Ends In...
From the Desk of Matt Rhodes
Founder of Work1099
Dear Entrepreneur:
I'm going to keep this short and sweet...because what I'm offering will only cost you $9 (during our limited time flash sale), and if you read past the headline, you already know that it's "right" for you.
I have a list of 273 potential "Gold Mine" infoproduct ideas. You can take any of these ideas, and in a matter of hours, write your own report. All of the ideas are on HOT topics that are selling, today.
These "273 Golden Infoproduct Ideas" go beyond that, though...
The ideas are also categorized by the different TYPES of reports you can create. You can't just create a 10 page report called "Exercise Tips" and expect it to sell like crazy.
You CAN create a 10 page report called "7 Minute Exercises to get Six Pack Abs In Six Weeks!" and expect it to attract raving, hot buyers.
(You'd get my attention with a report like that!)
You need to FRAME and WRITE your report in the right way. When you write your report with the correct idea and format in mind from the beginning...you get the "hard work" done in virtually no time (how long does it take to write a 10 page report?) and you can start making money that much sooner. More importantly, what you write will essentially "sell itself."
You've probably heard money loves speed. It's true. That's why our "273 Golden Infoproduct Ideas" report is only 30 pages long, designed specifically so you can start writing and framing your report in the right way to attract hot, raving buyers.
You can take these ideas and implement them today to start writing your own Hot Report. It's no exaggeration you can have your report ready to sell in a matter of hours.
Inside "273 Golden Infoproduct Ideas," you'll also discover...
A GREAT way to drastically boost your credibility so you are viewed as "The Expert" (page 4)
One of the best types of "Hot Reports" that sells in virtually ANY niche out there (page 5)
Idea #10: Use this technique to synthesize virtually any two topics to create a "new niche" out of your report (page 7)
How to naturally transition your customers from a short report to ANOTHER report you can sell -- this almost writes itself... (page 8)
The one thing that EVERY single buyer of your report wants...and how to give it to them (page 13)
A type of report that you can sell that harnesses the "fear factor," an unstoppable human emotion that converts buyers (page 15)
My favorite way to rapidly create new information products in MINUTES, not hours (page 19)
One of the most powerful techniques for converting more hot, raving buyers for ANY report you sell (page 25)
How to come up with your own never-ending list of GOLDEN, best-selling infoproduct ideas (page 28)
Much, much more...there are a TON of great techniques listed inside for you.
This resource is so valuable, I have printed out my own copy and keep it in my cabinet to use with my own sales swipe copy. I've also handed out a copy to the writers on my team.
If I charged just $1 per page (well worth it!), this would cost $30. It's worth far more than $30, because you can instantly earn your money back -- and extra -- within hours if you take action. But because you're a VIP customer of mine, you get my entire "273 Golden Infoproduct Ideas" resource list for only $9 (until the countdown clock hits zero). No hype, no catch, no gimmicks. You'll download it instantly after you click the Add to Cart button right now: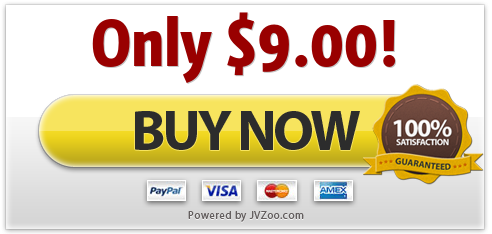 You're "Risking" Less Than $10 Today...
(Actually, You Risk Nothing)
You'll Love It - Or You Pay Absolutely Nothing.
Every Work1099 purchase is protected by our "Love It or Pay Nothing" 100% Money Back Guarantee. Read through the materials and put them to work. If you don't think it's worth every penny you paid (and them some), just e-mail us within 30 days and our priority support team will issue a full refund.
Your purchase is 100% protected by our 30-Day Money Back Guarantee. Love it or you pay nothing. It's that simple.
Do not wait to download all of the invaluable training and resources inside "273 Golden Infoproduct Ideas." The price to access this powerful resource will go up when the countdown click hits zero.
Make the smart decision: Click here to download 273 Golden Infoproduct Ideas instantly for only $9.
All the best,
Matt Rhodes
Founder, Work1099
P.S. Thank you for reading. We know your time is valuable, and that you're going to get a lot of use out of "273 Golden Infoproduct Ideas." We can't wait to hear what reports you create with it.
P.P.S. Anyone can do this. Yes, that means you. It doesn't take a genius to write a hot report that sells; you just need to know how to properly frame and write it, then the rest takes care of itself. When it's a topic filled with raving hot buyers, you'll sell copies even if you only do 10 or 20% of the process "correctly." Click the Add to Cart button now and I'll show you how (but be sure to do it before your $9 discount price expires):
Your FLASH SALE DISCOUNT Ends In...